Having your own personal space where you can "get away from it all" for a few hours is good for any man's sanity. You might have just come home after a hectic day at work, need to escape the family for a while just to chill out and get your head together, or want a space that is uniquely yours, where you can do what you want, when you want.
The man cave holds the answer, and one of the fastest and cheapest ways to construct a man cave is from a new or used shipping container.
Why Use a Shipping Container?
It was mentioned in the intro that shipping containers are a quick and cost-effective way of constructing your man cave. Reason being, is containers are very cheap to buy, and much of the structure for your man cave is already in place. You just have to redesign it and fit it out however you desire. The 20 foot shipping container is a popular choice and is the perfect size for a cozy man cave where you can get away from it all.
Many container suppliers offer modification services. All you need to do is tell them what you want and they'll repurpose your chosen shipping container into a man cave and deliver it to your home. Windows can be inserted into the walls and the doors on the end of the container can be replaced with sliding glass doors, a regular front door, or even a roller door.
Internally, your man cave can be decked out with a couch, TV, a small bar area. Really, you can do so much with a little imagination. For inspiration, just go online and search for some shipping container man cave interior design ideas.
If you choose to build your man cave from a shipping container instead of the conventional way, you'll be enjoying your man cave much sooner and for far less money.
The Benefits Of a Man Cave
Everyone needs some time alone on occasion. It's all about staying sane. Sometimes we simply need a quiet space to calm down, chill out, collect our thoughts and just relax. A man cave in the backyard, built from a shipping container, gives a guy the perfect independent space to do just that.
Being able to take it easy in your own space when you need to is also beneficial for your health and can even help to enhance personal relationships. For example, if your man cave provides the means for you and your partner to have some space from each other for a spell, it can offer positive benefits for your relationship.
Your man cave also offers you a personal place where you can do guy stuff, whether alone or with your mates. You can watch your favourite sports in peace, play some cards or darts, enjoy a cold one with friends and indulge in guy talk without bothering anyone else around you.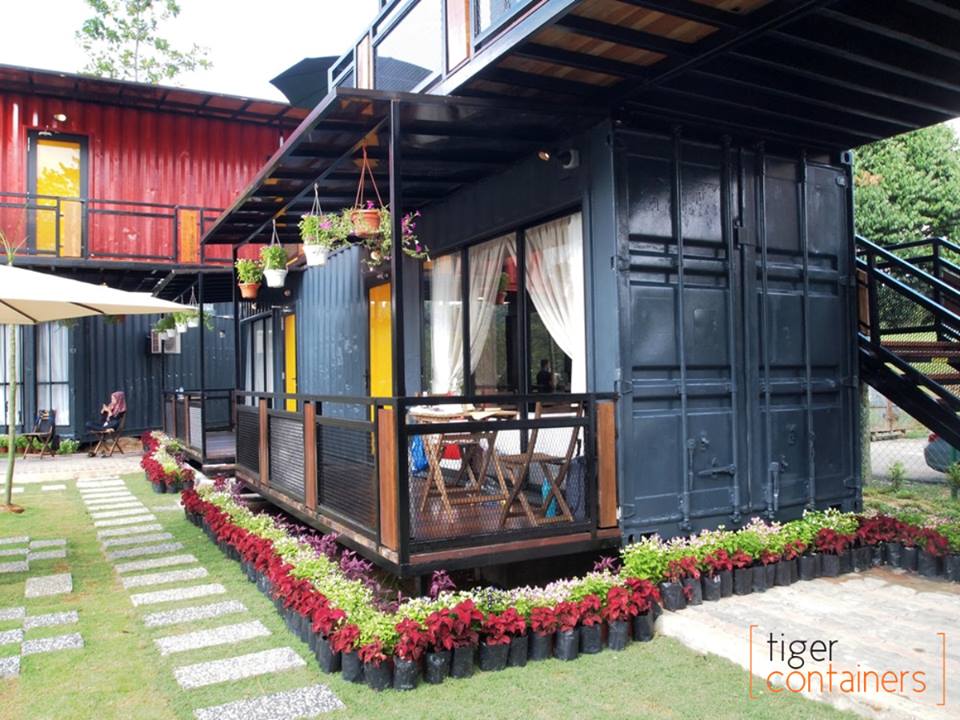 The Takeaway
A man cave built from a shipping container offers the perfect solution for personal space in your own backyard.
Read about The Man Cave or She Shed From Shipping Containers
Images from Tiger Containers